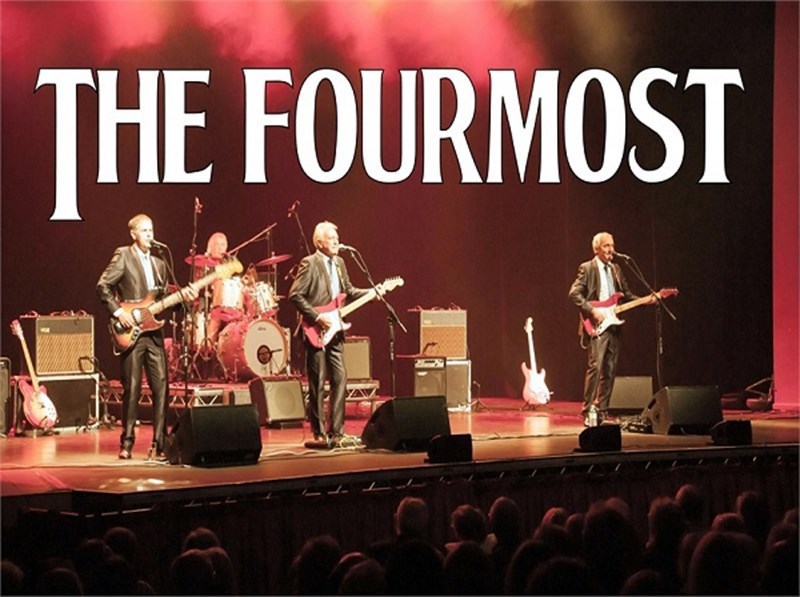 Fourmost
Approx price. £1000 - £1500
The Fourmost acheived fame under the management wing of Brian Epstein. "Hello Little Girl" and "I'm In Love" served as their initial a-sides, but the chirpy "A Little Lovin'" became the bands biggest hit on reaching N0.6 in April 1964...
---
---
About Fourmost
The Fourmost had its roots steeped in the electric 1960's Mersey beat boom and was part of the Brian Epstein stable along with The Beatles, Billy J Kramer, Gerry and The Pacemakers and others. The band has evolved from enjoying 1960s chart hits such as Hello Little Girl (no.9) and A Little Loving (no.6) and less popular songs as Baby I Need Your Lovin, Here There and Everywhere and a cover of George Formby's Auntie Maggie's Remedy.

During the 1970s and the early 1980s like many of its peers, The Fourmost played mainly on the cabaret circuit as it struggled to compete for appeal with disco, funk, glam rock and punk. Since the mid 1980s The Fourmost has enjoyed a golden era as part of the wider 1960s revival scene and now appear throughout the UK and Europe playing at theatre's, holiday parks and 60s festivals to a diverse fan base.

The Fourmost are one of the most authentic 1960s bands currently on the circuit today, from their Vox amps, Rickenbacker guitars and Ludwig drums down to their Italian made slim fitted suits and Cuban heel boots.
 
---
Booking Options
The band perform a 1 x 60 mins set.
Bistro Live Ltd t/a Henderson Management
Registered in England no. 4106667
Registered office: 89-91 Charles St, Leicester, LE1 1FA.