Meet The Team
Meet the entertainment experts...
Richard Herrington - General Manager

'I started out as an Entertainments Coordinator and then eventually Entertainments Manager for Bistro L!VE (our sister company of live music restaurants) booking various live bands and tribute shows. I became General Manager of Henderson Management in 2008 where I handle the day to day running of the business. My speciality is tribute acts, tribute bands and live party bands'...
Interesting Fact: 'My somewhat dubious 'claim to fame', has been sharing the stage with the likes of KEANE, THE CHARLATANS & THE ZUTONS amongst others. I've also been involved with original compositions that have made their way on to Radio 1 and BBC 6music!'
Karl Ashworth - Assistant Manager
'I started my career as a presenter in 2010, I became a vocalist a couple of years later and then Entertainments Manager at various holiday parks for a major chain. My role is two-fold at Henderson Management - you'll find me booking tribute acts and live bands for a wide variety of events and clients as well as driving the marketing of the business'. 
Interesting Fact: 'I'm a Guinness World Record holder, an avid fundraiser and I once cycled from Edinburgh Castle to Buckingham Palace!'
Jordan Glover-Young - Administration & Marketing Coordinator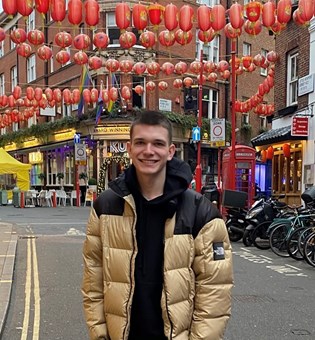 'I have loved music for as long as I can remember and have a great ear for it! (I'm a keen music producer in my spare time). I'm very much the 'organiser' here meaning I handle all weekly pre event checking of events so everyone knows when and where they should be going, contracting all of our bookings as well as looking after our social media updates. No 2 days are the same for me!'
Interesting Fact: 'I co-produced a song for FIFA 20 and I consume more Irn Bru than oxygen (yes I am Scottish!)'
Mark Henderson - Director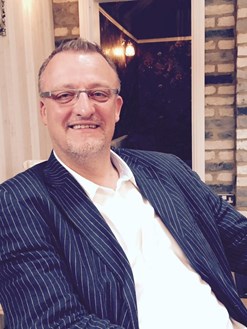 'Hi, I'm Mark, and my experience in leisure and entertainment spans across many different business types from theatres to seaside resorts; bars and restaurants to family entertainment centres. Music has always been a key element of these businesses. My passion has always been the marketing, promotional and customer service aspects of the business. My role at Henderson Management is to drive the business forward working alongside Richard and the team'.
Interesting Fact: 'I once appeared alongside the Dream Boys (as part of a spoof Full Monty sketch) in the Blackpool Tower Ballroom!'
Fred Harlow - Director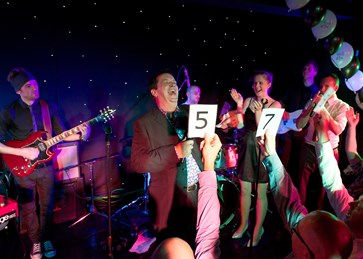 'Hi, I'm Fred and my experience in the hospitality and entertainment business has been wide-ranging and varied. I'm an operator at heart, always involved in the sharp-end of the businesses, always driving the standards, and the numbers. My role in Henderson Management is to work alongside the team to develop the business and dealing with all company and financial matters'.
Interesting Fact: 'I often proclaim that I hate the stage - but give me a live band to sing with and you can't get me off (shhh... don't tell anyone!)'