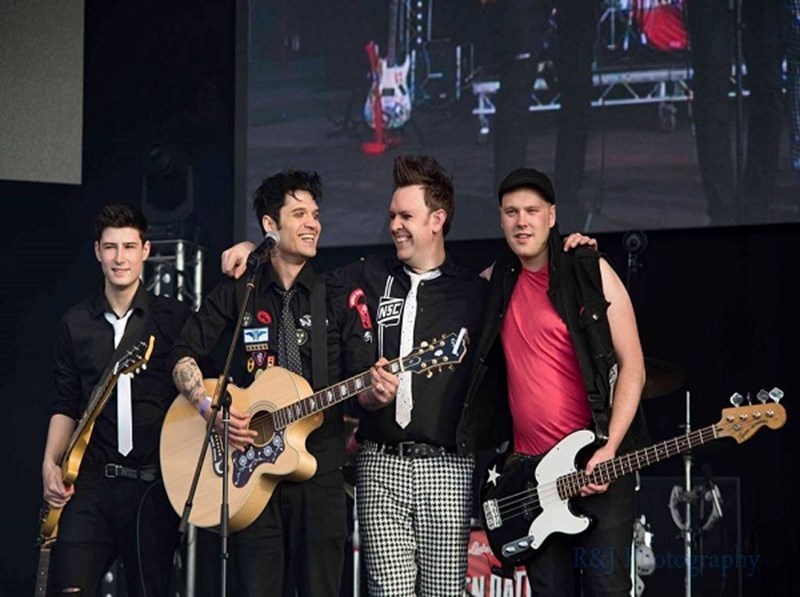 Green Day Tribute Band - Green Date
Approx price. £850 - £1200
Green Day Tribute Band - the formation of Green Date pre-dates the world shaking arrival of the album "American Idiot"
---
---
About Green Day Tribute Band - Green Date

Formed in early 2004 the formation of Green Date pre-dates the world shaking arrival of the album "American Idiot" and the never-to-be-forgotten "Bullet In A Bible" tour. In that time Green Date has grown from strength to strength, performing their own mammoth gigs up to two and half hours in length. Based in Nottinghamshire, Green Date are one of the finest tribute bands, displaying their talents to fans across the four corners of the British Isles and further afield into mainland Europe and the likes India, Dubai and even Las Vegas Nevada of which 50,000 Green Day Fans Attended. Now well established in the nation's punk circle the members of Green Date The Green Day Tribute Band are all gifted musicians in their own right. However, the passion and creative edge that comes across in their live shows derives from their collective love of the band they so closely emulate, Green Day. 
---
Booking Options
1 x 60 mins, 1 x 90 mins or 2 x 45 mins sets
---
Bistro Live Ltd t/a Henderson Management
Registered in England no. 4106667
Registered office: 89-91 Charles St, Leicester, LE1 1FA.