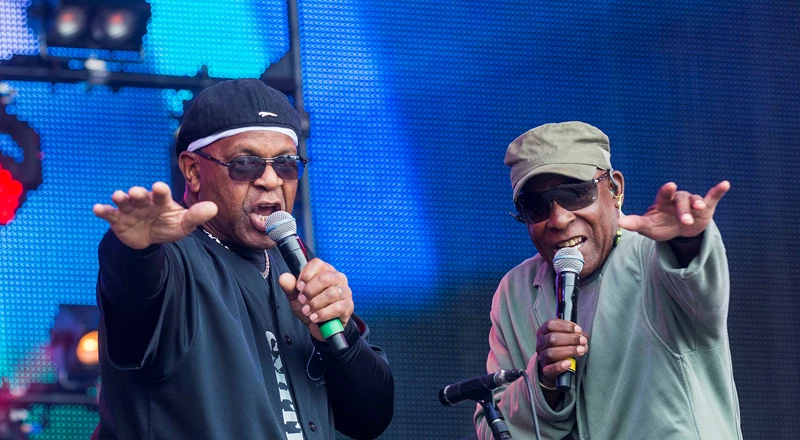 Many people may not realise that you can actually book an original recording artiste or a famous act for a party or their event. I must admit my first calls to a number of famous acts was a little daunting; thinking would they actually play at this type of event? But, they're just like any other musician or performer - just that, a working musician/performer...
Provided you follow a few check points along the way, it's really not that dissimilar when booking a famous band to say a tribute act or a function band. There's just maybe some extra 'stuff' to consider...
Choosing an experienced entertainment agency like Henderson Management though can really help with this and guide you through the process. We regularly help source, arrange and book original and famous acts for a wide variety of events, parties and in some cases for wedding entertainment.
'WHICH FAMOUS ACTS OR FAMOUS BANDS CAN I BOOK FOR MY EVENT?'
Quite a few different options but what we have found through experience is generally speaking, famous acts and bands from the 60s, 70s, 80s and 90s are the best to go for in terms of easy and quick access for availability and price quoting. Trying to book your favourite act that you saw last week at the 02 in London is going to be tricky to be honest and the process cna take weeks, sometimes months!
TOP TIP - BE REALISTIC IN YOUR CHOICES.
'HOW LONG DOES A FAMOUS BAND PERFORM FOR?'

As a general rule of thumb:-
Playback acts (solo vocalists or groups singing to tracks) - 1 x 30-45 minutes
Live bands - 1 x 60 minutes
'WHAT DO I NEED TO PROVIDE FOR A FAMOUS ACT AT MY EVENT?'
Often you may need to bok and hire & suitable P.A system or sound system, stage lighting or performance area lighting with a sound/lighting crew to suit the number of guests and size of the room/event. In some cases, the act or band can supply this themselves - often at an added cost as they usually have to hire this in. We have a number of famous bands that can supply this sort of service...
...always ask these sorts of questions and discuss early on in the enquiry process.
A famous band will almost certainly require hot meals for all band members, refreshments and a suitable dressing room. This sort of detail is laid out in what is often known in the industry as a RIDER. A rider is essentially a key set of terms and conditions that have to be met as part of your booking. Within a rider there are often requirements for hotel rooms to be supplied for an overnight stop after the act's performance. A rider is issued at the point of booking with your contract so you know what you need to supply.
So there you have it, hope it helps!
If you need any help or advice choosing your entertainment for your event, give us a call on 0116 242 9900 or click here
To see a flavour of some of the famous acts we can supply for your event, just click here.