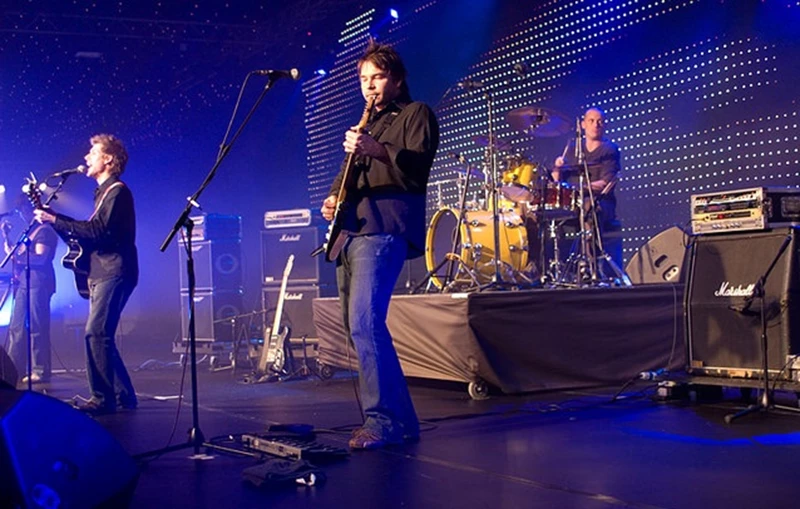 Whether you're organising a corporate event, wedding reception or even a private birthday party, hiring a live band is undoubtedly a fantastic way to entertain your guests! If you've never booked a live band before, you'll (understandably) have many questions as it can be a complicated process. One of the first things you'll be wondering is "How much does it cost to hire a live band in 2022?"
Here at Henderson Management, we've helped many customers find the perfect band to suit their budget, and we're here to guide you!
"I have nothing but praise. We had a blip but they sorted it immediately for me. They know bands like no other agents, trust them they know what they are doing" – Deborah Park
Prices vary!
The short answer is, it depends on what you're looking for. A live band's fee will depend upon a variety of factors, including how many musicians are in the line-up, the distance the band need to travel, how popular the band are and the event date (weekends and bank holidays are in high-demand, making weekdays generally cheaper).
The live band's we work with here at Henderson Management are professionals, so you'd be looking at a slightly higher fee than if you were to hire a smaller 'local band'. Although it costs more to hire a professional band, it will ensure an easier, more reliable experience (not to mention they'll sound fantastic!)
A BASE PRICE WOULD BE AROUND THE £1,000 MARK
At this price, you'll find a good selection of 'top shelf' professional live bands. We'd recommend aiming to spend £1,000 as a minimum but still bearing in mind that what you're looking for could cost up to £2,000. It really depends on what you're looking for!
IF YOU NEED ANY HELP OR ADVICE CHOOSING YOUR ENTERTAINMENT FOR YOUR EVENT, GIVE US A CALL ON

 

0116 242 9900

 

OR CLICK

 

HERE
TO SEE OUR GREAT LINE-UP OF LIVE BANDS AND PARTY BANDS, CLICK

 

HERE.