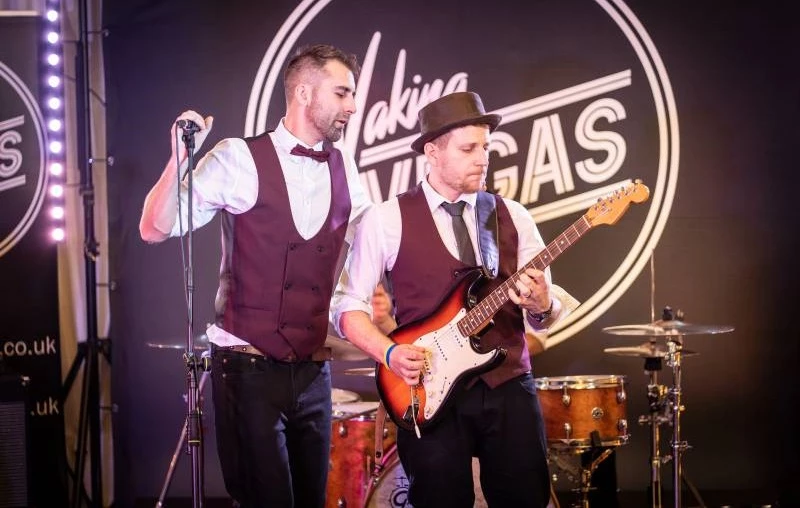 If you're organising a party with live entertainment, whether that's a wedding reception, birthday party or even a corporate event, it's pretty easy to become overwhelmed by the amount of live bands that are actually out there for hire. It can be especially difficult to find the perfect party band when you have a diverse age range in attendance, which is extremely common at parties.
We're here to help!
Here at Henderson Management, we have been working closely with live bands since 1984 and have helped countless party planners find the perfect entertainment for their event.
We've used our knowledge and experience gained in the industry to put together a list of things that make a good quality party band!
so, 'what makes a good party band?'
Professionalism
Professionalism is important in any industry, but especially in entertainment. There are a lot of live bands out there who perform as a hobby, which is great, but if you have a special occasion coming up then you'll want everything to be absolutely perfect at your function. A good quality live band will always be reliable, punctual and respectful (with the skills to match of course!)
Style
No matter what the occasion is, you'll want your party band to look the part! Being dressed smartly and making an effort to look like they actually belong together goes a long way. This goes for the way they carry themselves too, a good party band will always look comfortable whilst playing at any function.
Being prepared
Being organised is essential. The ability to easily arrive at a function, set up, sound check and pack down smoothly after the performance is possibly THE most important thing in the entertainment industry. It's completely normal for problems to occur with sound systems or equipment, but a professional live band will stay calm and quickly resolve any technical issues they may run into.
Testimonials
Before you hire a party band, it's always a good idea to see what other people have had to say about them. A top-notch live band will often have a lot of good reviews online. Acts on the Henderson Management website will more often than not have a 'Testimonials' section on their page where we upload any feedback submitted to us (usually through e-mails or google reviews). Any reputable live band or entertainment agency will often do the same thing.
Promo
In this day and age, it's becoming extremely important to have up to date promotional materials such as pictures, videos and demos. When you're looking for a party band, it's always a good sign if they have high quality images and videos online.
IF YOU NEED ANY HELP OR ADVICE CHOOSING YOUR ENTERTAINMENT FOR YOUR EVENT, GIVE US A CALL ON

 

0116 242 9900

 

OR CLICK

 

HERE
TO SEE OUR GREAT LINE-UP OF LIVE BANDS AND PARTY BANDS, CLICK

 

HERE.