What's the difference between a tribute band and a cover band?
Cover Bands vs Tribute Bands - What's The Difference?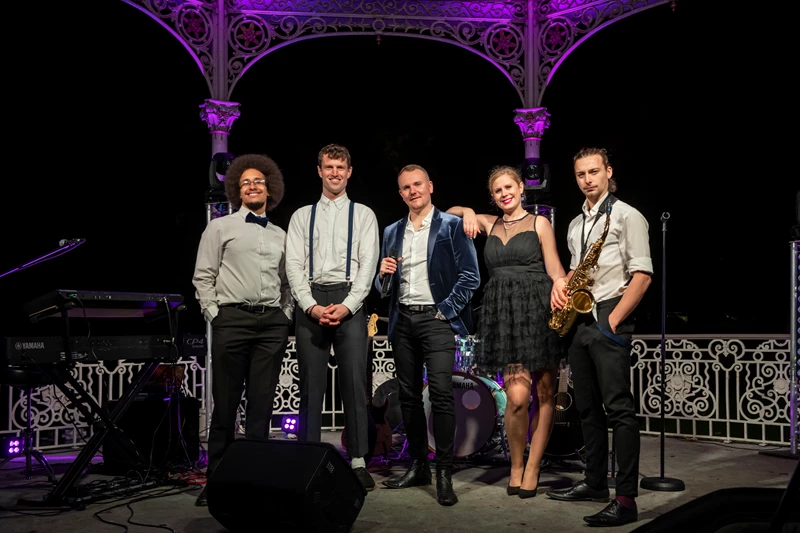 Whether you are looking to hire a live band for your wedding reception, private party or corporate event, you'll likely be overwhelmed with the immeasurable choice of acts out there. We are often asked here at Henderson Management, what is the different between a cover band and a tribute band? Well, we have put together this handy guide to inform you and hopefully help narrow down that never ending list of potential acts.
Tribute Bands
Tribute bands in general focus solely on performing the music of one specific band, but they also focus on looking the part and more often than not have a genuine passion for the music of the artists they cover. A good quality tribute act will capture the very essence of the original band, replicating everything from their dress sense, mannerisms and dance moves to their instruments, equipment and overall sound. Some tribute acts even go as far as having the same tattoos!
If you're looking for some variety but still want a tribute to your favourite artist, some tribute acts (solo acts in particular) offer more than one show and allow you to book them for two sets, performing as a different artist for each one.
Cover Bands
Cover bands often cover the music from a variety of artists. These bands are often incredibly versatile and a good cover band will be able to play just about anything! The great thing about having a cover band play at your function is you really can't go wrong, no matter how diverse your crowd is they'll likely have something for everyone in their repertoire. If you need entertainment for your party or wedding reception then a cover band is always a great option.
There are more specific cover bands available if you want a more specific genre/theme at your event. For example Soul & Motown cover bands are extremely popular amongst wedding bookers. Whether your crowd loves Indie, 70's music, Pop, Rock or a bit of everything, cover bands will be a great option for you.
IF YOU NEED ANY HELP OR ADVICE CHOOSING YOUR ENTERTAINMENT FOR YOUR EVENT, GIVE US A CALL ON

 

0116 242 9900

 

OR CLICK

 

HERE.
TO SEE OUR GREAT LINE-UP OF LIVE BANDS AND PARTY BANDS, CLICK

 

HERE.
Bistro Live Ltd t/a Henderson Management
Registered in England no. 4106667
Registered office: 89-91 Charles St, Leicester, LE1 1FA.